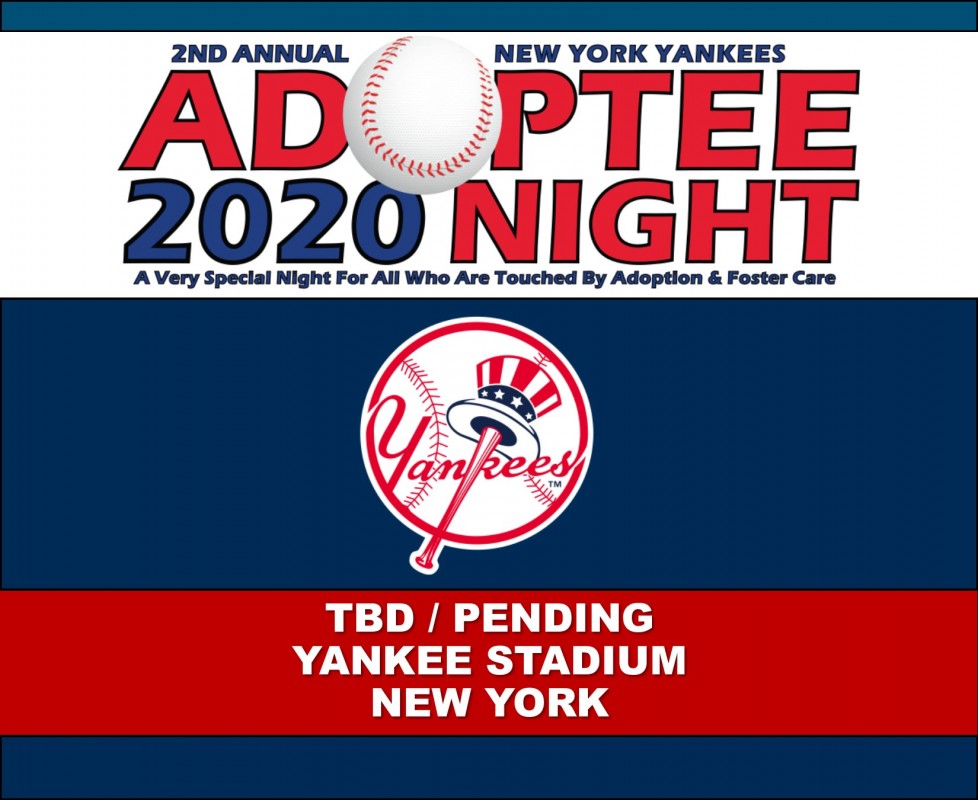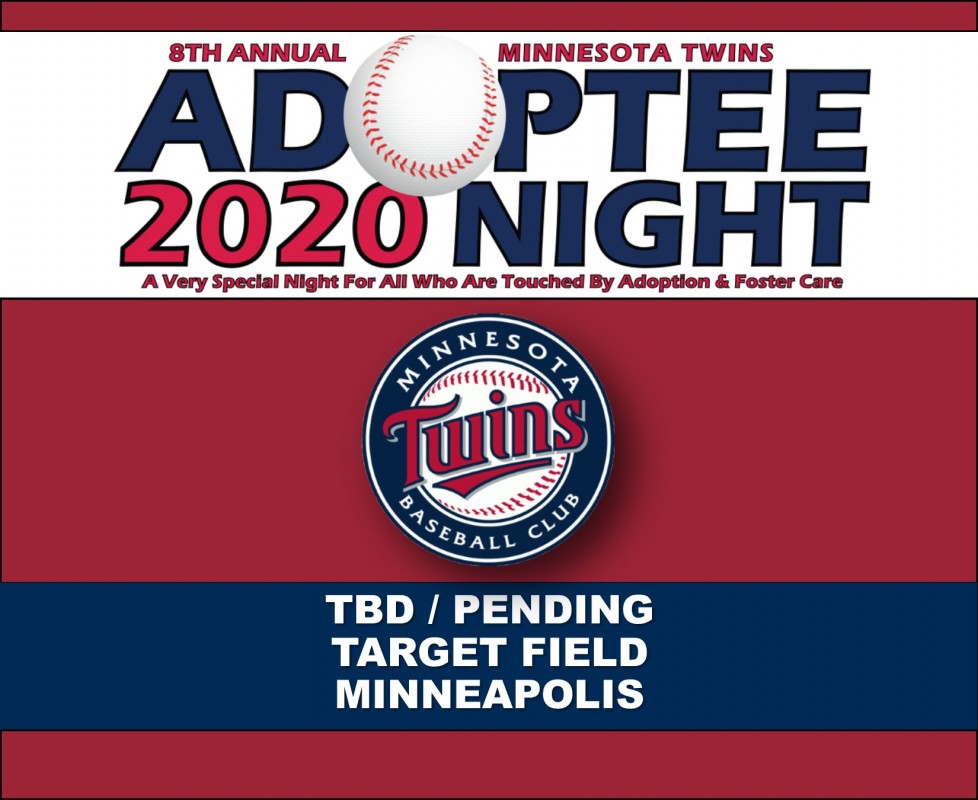 A Special Message from Mixed Roots Foundation, Tiffany Haddish and She Ready Foundation
March 18, 2020
Dear Mixed Roots and She Ready Family, Friends and Partners,
With the recent ongoing and continuously evolving developments of the global pandemic of the Coronavirus  (COVID-19) including the official postponement of the MLB season as of Monday, March 16, 2020, we will be postponing our signature MLB Adoptee Night events until further notice.
Our MLB Adoptee Night events are very special nights that we have been hosting for the past 9 years that raises awareness and funds for the adoption and foster care community and have resulted into sponsoring over 11,000 adopted, foster youth and their families to attend their first MLB baseball game nationwide.
With that, our MLB Adoptee Nights were originally scheduled during this May for National Foster Care Month including the 2nd Annual New York Yankees on May 5th, 8th Annual Minnesota Twins on May 18th, 6th Annual San Francisco Giants on May 19th and our 8th Annual LA Dodgers Adoptee Night that was going to take place on Friday, May 22nd. We were going to feature Tiffany Haddish throwing out the First Pitch in Los Angeles at Dodger Stadium for our LA Dodgers Adoptee Night.
We are in close communication and working with all of our MLB teams and community partners to identify a new date  for each of our events…As soon as a new date becomes available, we will be sure to inform and update all of you.
In the meantime, As we try to navigate and get through these unchartered territories together, we would like to remind all  of you of our very special and vulnerable population we serve – the adoption and foster care community in particular our  foster youth who may not have homes or families to go to or have enough food to eat.
We encourage all of you to consider volunteering, donating, and /or finding ways to further support our greater adoption  and foster care community by visiting the following links below as we continue to follow the CDC / WHO and our  respective state and local / city guidelines on proper health care and social distancing that is critical to slow the spread of  this devastating virus.
Our thoughts and prayers are with those who have lost loved ones and are battling for their lives…Please Stay Safe, Stay Healthy, and Stay Home – We need all of you to be in the Stands when the MLB and all of us return to take the field!
Thank you for your time, patience, continued support and partnership…We cannot wait and look forward to saying "Let's Play Ball" very soon!!
Sincerely,
Holly Choon Hyang Bachman
Founder and President
Board of Directors
Mixed Roots Foundation
Tiffany Haddish
Founder and CEO
She Ready Foundation
Important MLB and Community Links & Resources

Mixed Roots Foundation: https://mixedrootsfoundation.org/
She Ready Foundation: https://www.shereadyfoundation.org/

MLB: 
Official Press Statement: https://twitter.com/MLB/status/1239614715510296579/photo/1
Website Statement: https://www.mlb.com/news/opening–of–regular–season–to–be–pushed–back
New York Yankees: https://www.mlb.com/yankees/fans/update?affiliateId=nyy–2020update–panel–031620t
Minnesota Twins: https://www.mlb.com/twins/news/twins–spring–training–coronavirus
San Francisco Giants: https://www.mlb.com/giants/news/opening–of–regular–season–to–be–pushed–back
Los Angeles Dodgers: https://www.mlb.com/dodgers/news/dodgers–spring–training–lessons–takeaways

Federal:
CDC: https://www.cdc.gov/coronavirus/2019–ncov/index.html
World Health Organization (WHO): https://www.who.int/emergencies/diseases/novel–coronavirus–2019
U.S. Chamber of Commerce: https://www.uschamber.com/coronavirus
State/City/Local: 
New York 
NY State Health : https://www1.nyc.gov/site/doh/health/health–topics/coronavirus.page
NY State OCFS: https://ocfs.ny.gov/main/news/COVID–19/
NY Department of Education (Schools): http://www.p12.nysed.gov/sss/schoolhealth/schoolhealthservices/coronavirus.html NY Chamber of Commerce: https://www.chamber.nyc/
NY Council on Adoptable Children (COAC): http://www.coac.org/
Spence-Chapin Services to Families and Children: https://spence–chapin.org/
Food Bank: https://www.foodbanknyc.org/

Minnesota
Department of Health: https://www.health.state.mn.us/diseases/coronavirus/index.html
MN Department of Human Services: https://www.health.state.mn.us/diseases/coronavirus/index.html
MN Department of Education (Schools): https://education.mn.gov/MDE/dse/health/covid19/
Minneapolis Chamber of Commerce: https://www.mplschamber.com/
MN Adopt: https://www.mnadopt.org/
MN Children's Home Society / Lutheran Social Services: https://chlss.org/blog/covid–19–response/
Connections to Independence: https://www.c2iyouth.org/
Food Bank: https://www.2harvest.org/

California
CA Department of Public Health: https://www.cdph.ca.gov/Programs/CID/DCDC/Pages/Immunization/ncov2019.aspx
CA Department of Social Services: https://www.cdph.ca.gov/Programs/CID/DCDC/Pages/Immunization/nCOV2019.aspx
CA Department of Education (Schools): https://www.cde.ca.gov/ls/he/hn/coronavirus.asp
Food Bank: http://www.cafoodbanks.org/find–food–bank
San Francisco
SF Department of Public Health: https://www.sfdph.org/dph/alerts/coronavirus.asp
SF City/County Human Services Agency: https://www.sfhsa.org/
SF Chamber of Commerce: https://sfchamber.com/emergency–resources/
John Burton Advocates for Youth: https://www.jbaforyouth.org/
First Place for Youth: https://www.firstplaceforyouth.org/
Food Bank: https://www.sfmfoodbank.org/

Los Angeles
LA County Public Health: http://www.publichealth.lacounty.gov/media/Coronavirus/
LA City: https://corona–virus.la/
LA Chamber of Commerce: https://lachamber.com/news/2020/03/13/statements/an–update–on–covid–19/
Beverly Hills Chamber of Commerce:
LADCFS: https://dcfs.lacounty.gov/coronavirus–covid–19–updates/
Five Acres: https://5acres.org/
Vista Del Mar: https://www.vistadelmar.org/
Children's Institute: https://www.childrensinstitute.org/
Children's Bureau: https://www.all4kids.org/
Penny Lane: https://www.pennylane.org/pennylane/
First Place for Youth: https://www.firstplaceforyouth.org/
Food Bank: https://www.foodbankofsocal.org/